Annual Meeting Program 2013
The 109th Annual Meeting of the Piscataqua Pioneers was held on Saturday, July 27, 2013 at the Regatta Banquet and Conference Center, 28 Levesque Drive, Eliot, Maine.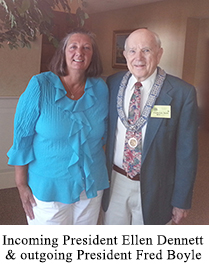 Past President Barbara Alex installed Ellen Dennett as President for 2013-14 as well as all the other officers. Earlier, President Fred Boyle conducted the business meeting and following luncheon introduced our speaker, Charles B. Doleac, a Portsmouth, NH attorney and chairman of the celebration of the tricentennial of the Portsmouth Treaty of 1713 between the colonial settlers and the Abenaki Indians.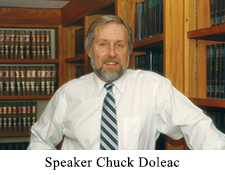 Chuck spoke eloquently on the relations between settlers and Indians prior to the actual treaty which was signed at Fort William and Mary in Portsmouth, July 17 1713. He also talked about Indian affairs today and the recent passage of the Violence Against Women Reauthorization Act of 2013.
Members of Piscataqua Pioneers visited the John Paul Jones House in Portsmouth following our installation. Chuck's committee had prepared an exhibit there on the Portsmouth Treaty of 1713.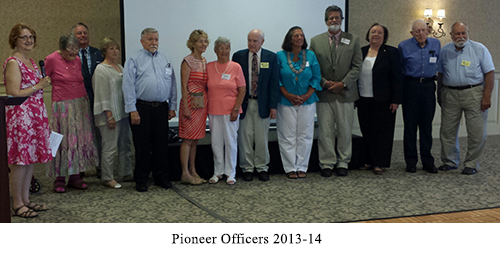 President's Bio ~ President's Remarks ~ Secretary's Report July 27, 2013
Treasurer's Report ~ Auditor's Report ~ Registrar's Report
Curator's Report ~ History Project